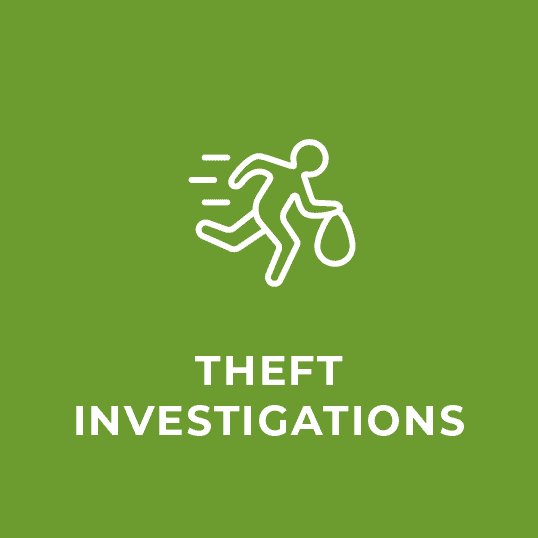 A Kelley Alliance investigation will help you make informed decisions regarding theft claims. Our investigators can help uncover the potential motive behind theft claim fraud.
Whether you're investigating a case of auto, residential, or commercial theft, Kelley Alliance can ensure that you only pay for legitimate theft claims. Our investigators are available to go on the scene of a theft incident and collect evidence before it can be doctored.
We document the scene of the theft so you have the most accurate records, and we conduct scene and neighborhood canvasses. Kelley Alliance investigators are skilled at locating witnesses and taking detailed witness statements that are admissible in court.
Our investigators conduct interviews while the incident is still fresh in the memories of witnesses and claimants. We will conduct a tactful but in-depth interview with the claimant and uncover any potential motives for a fraudulent claim.
Plus, we take theft affidavits, and in the case of commercial theft, our investigators conduct a thorough inventory audit. We can also serve as your liaison to follow up with police agencies.
A Kelley Alliance investigation is your protection against fraudulent theft claims.