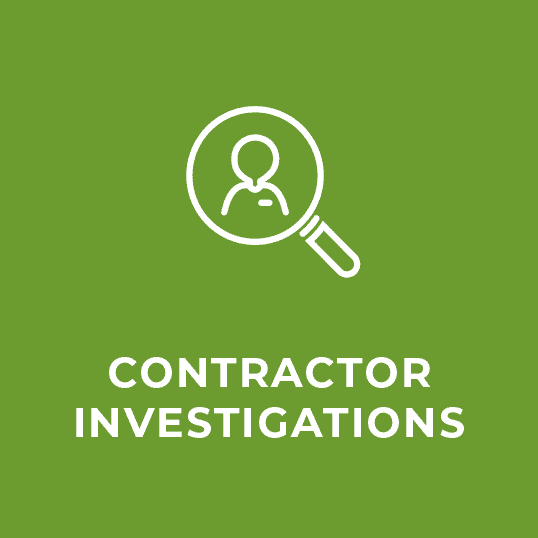 Our investigators will make sure the contractors who are benefitting from damage and loss claims are fully licensed and have not exaggerated or falsely reported damage and loss.
When a claimant suffers property loss or damage, it's easy for contractors to take advantage of the situation. Unethical contractors can convince the claimant that the damages are worse than they appear, or contractors may conspire with the claimant to report false damages. Kelley Alliance investigators ensure that you're not paying for over-exaggerated or fictitious loss and damage claims.
A Kelley Alliance investigator can be dispatched to the scene of a loss or damage claim. There, our investigators will interview witnesses, take photographs, look for video recording from surveillance or traffic cameras, and make diagrams of the scene. This makes it significantly harder for contractors and claimants to exaggerate the extent of the damages.
We also provide in-depth business background checks to verify that contractors have a history of providing honest and professional service. We do licensing verification, invoice verification, and in-depth interviews with both the contractor and the insured to verify that your benefit payouts are going to legitimate contractors for legitimate damage and loss claims.