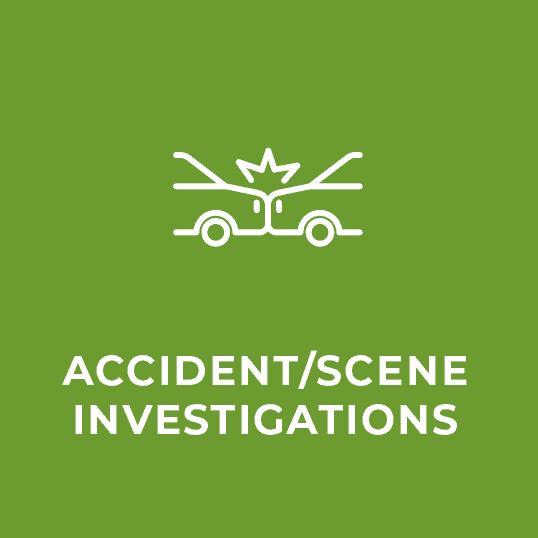 Our investigators can get on the scene quickly to document car accidents, workplace accidents, and other property loss accidents. We get the evidence you need to verify a claim.
Accidents happen fast. And with Kelley Alliance, you can be sure that the investigation does too. The majority of evidence for a property loss claim disappears within a few hours of the incident taking place. Memories fade, road debris is destroyed, video is recorded over… In order to get the documentation you need to validate or dispute a claim, an investigator needs to be on site almost as soon as the accident occurs.
At Kelley Alliance, we dispatch our investigators quickly so you have someone on the scene to uncover the truth of the accident. Our investigators will interview witnesses, speak with first responders, get information on the extent of injuries, look for video evidence from traffic or surveillance cameras, document the scene with photos, take measurements, and create diagrams.
In the case of car accidents, Kelley Alliance investigators will determine the flow of traffic at the time of the accident. We'll figure out which direction each of the cars involved were moving in when the accident occurred. And we'll obtain traffic light sequence reports for disputed claims.
For workplace accidents, our investigators will photograph all equipment involved in the accident, ensure none of the equipment was faulty, document any subrogation opportunities, and verify that the company is compliant with OSHA safety standards.
We'll provide you with a comprehensive understanding of the causes and liability of the accident, and get you the information you need to make a determination about the claim.